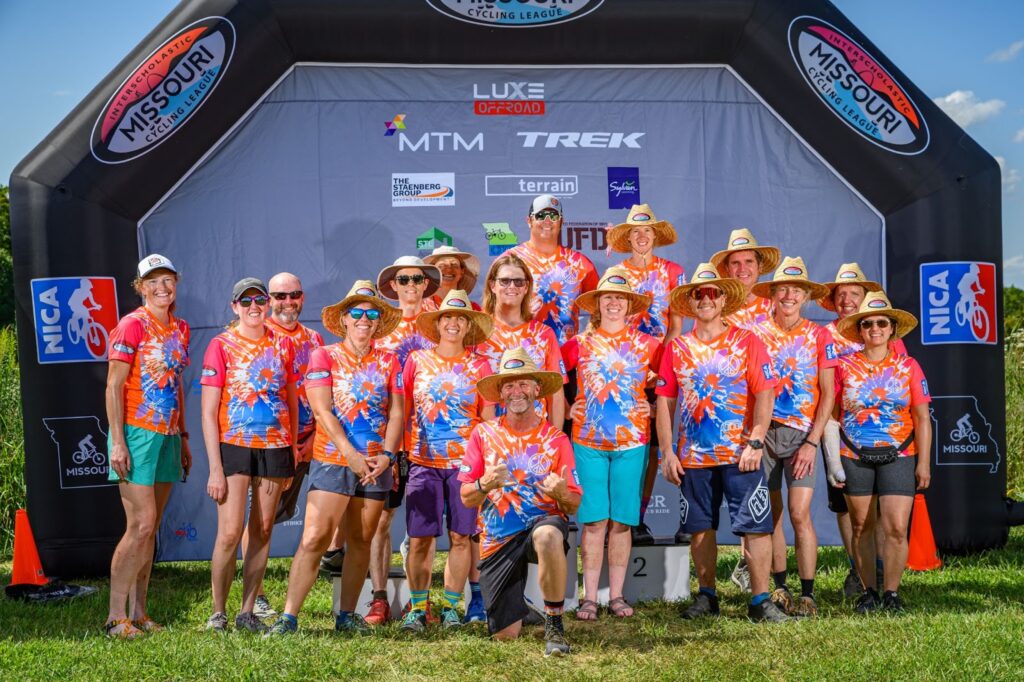 Do you want to be an integral part of getting #MOkidsonbikes?
Do you love wearing really BRIGHT clothing?
Join our league staff!
These positions help our events run seamlessly and support our coaches and teams with additional programming.
We are currently looking for additional help in the following areas:
Teen Trail Corps Coordinator – Help connect our league to trails and advocacy opportunities!
Fundraising Chair – Help grow our league!
Parking Assistant – Do you love Tetris and radios?
For more information, contact us at info@missourimtb.org