Missouri League TTC Counter: 133 hours in 2023
980 hours in 2022
Log your hours in the Pit Zone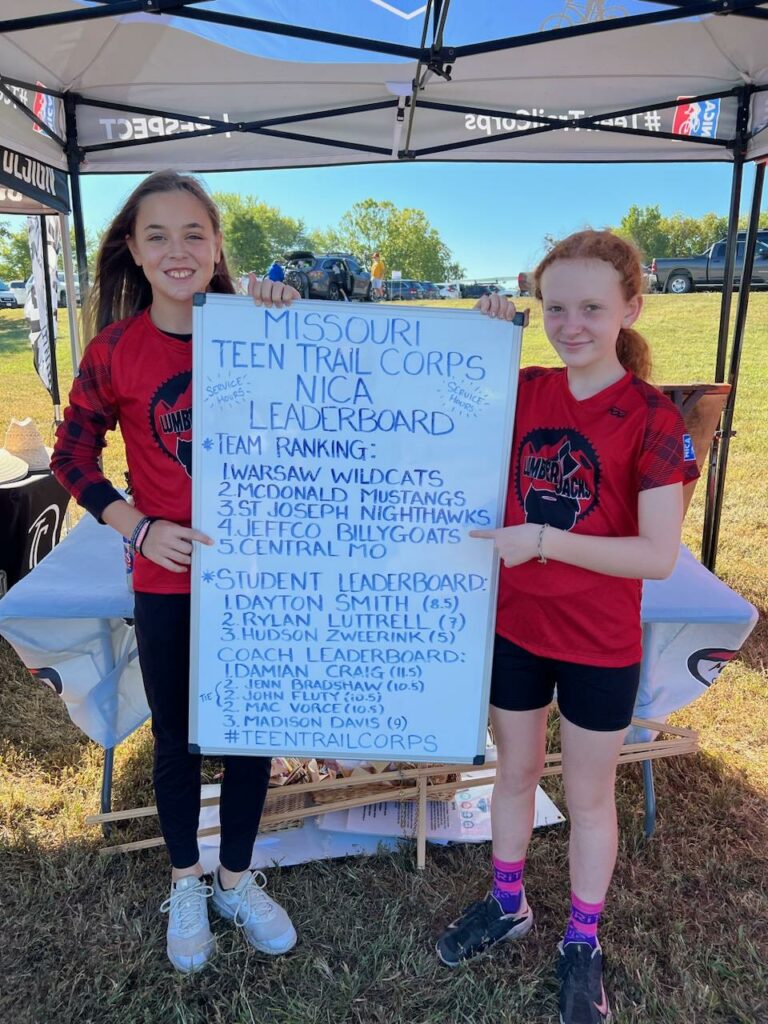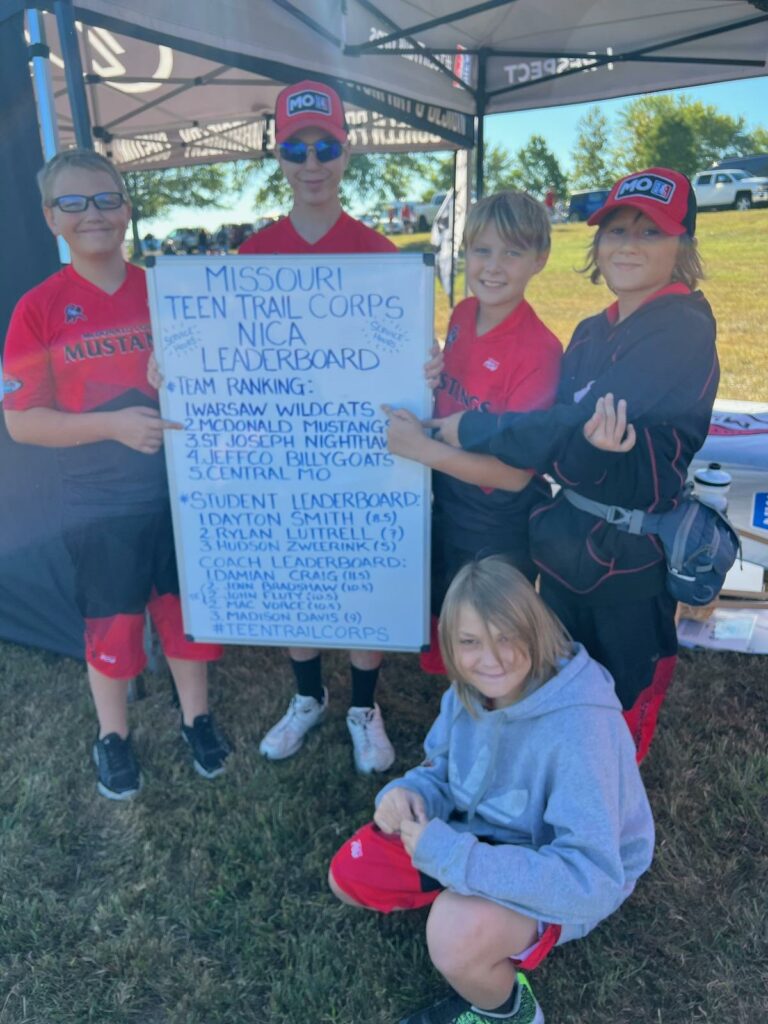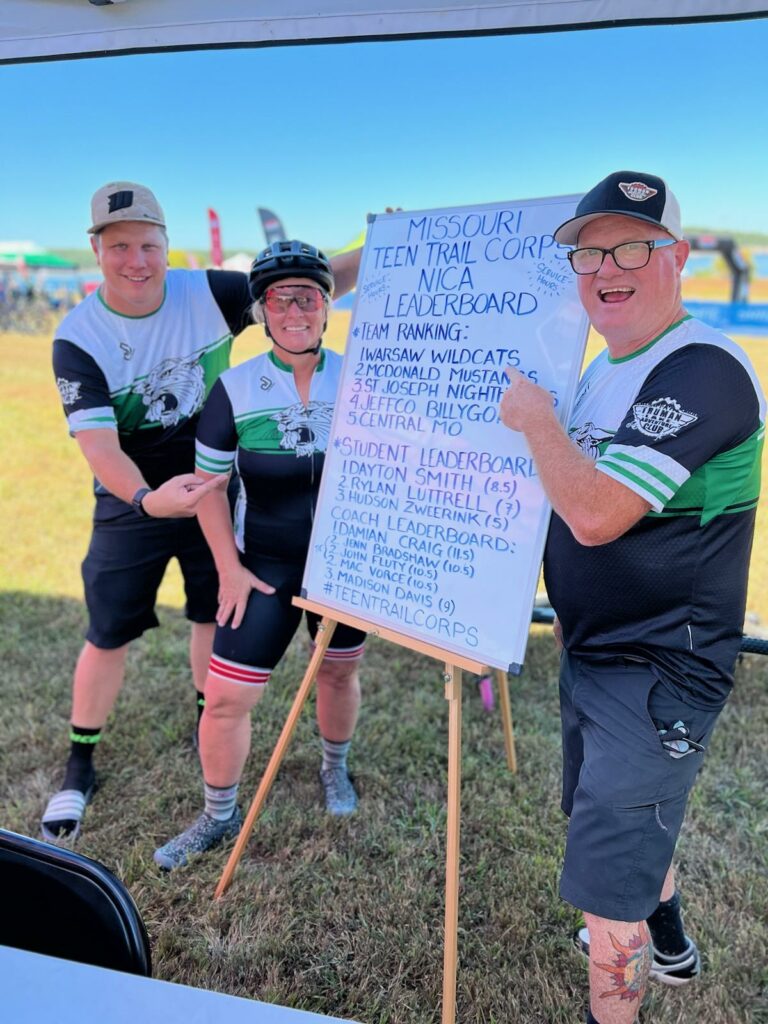 ---
Teen Trail Corps supports NICA's mission to build strong minds, bodies, character, and communities through cycling by creating a culture of service within our community.
Speak. Serve. Ride. Respect.
Want to learn how we can all work together to share and protect our trails? Check out the IMBA Ride Vibes
---
"If we speak more about why mountain biking is beneficial and talk about getting better trails, there is a higher chance of it actually happening."

Haley – Pennsylvania Interscholastic Cycling League
---
Check out this article by NICA's Phil Waidner to get inspired and learn about the impact that NICA student athletes are having on trails and communities around the country: HERE
---
Not sure where to start?
Here are some ideas:
Demonstrate safe riding habits and improvement or mastery of key skills
Being prepared (equipment)
Assist your Coach in mentoring younger or less skilled riders
Meet team attendance standards for a season
Research and present how people safely use bicycles for transportation
Social media postings
Conduct team education
Provide input to interactive mapping, surveys and requests from land managers
Writing letters on land-use matters
Attend/speak at public meetings
Build relationships with the local trails group
Build relationships with land managers
Participate in your NICA league volunteer efforts
Participate in local trail group volunteer efforts
Participate in a volunteer trail maintenance training or workshop
Treating the environment with respect and kindness
Treating others with respect and kindness
Building a strong connection with the environmental community
Teach others how to show respect for the environment and community
Developing positive community relations
Expand on relationships
---
MICL Teen Trail Core Challenge Series
2023 Coming Soon!
Get involved with trails in your community for the chance to win cool SWAG!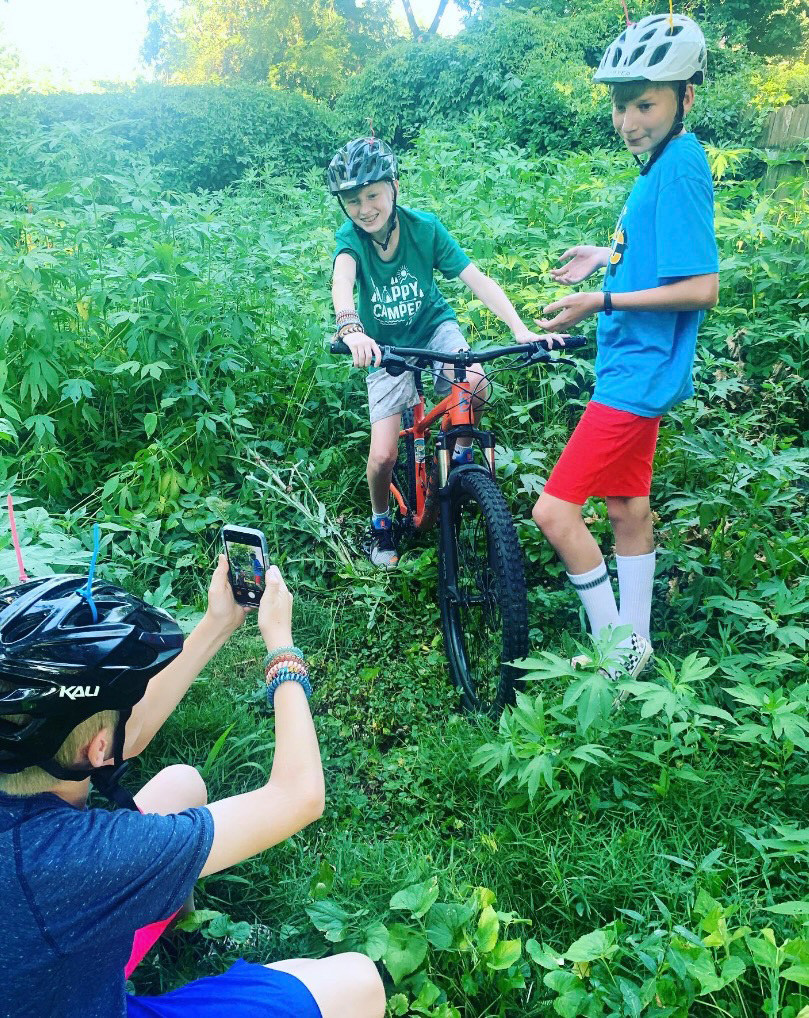 ---
Want to get involved with Teen Trail Corps in Missouri?
Contact us (info@missourimtb.org) for more information.